Read how our 25 entrepreneurs changed the lives of almost 22,000 people.
Brighton used to repair bicycles, but now he makes low-tech household and irrigation water pumps that are simple to use and easy to maintain. He sells them to households and farmers who want to improve their lives and livelihoods and his business has been so successful that he has been able to buy another shop. He is now hiring staff, so that he can provide even more customers with reliable access to clean, safe water.
Memory lives on one of Malawi's 11 million small-scale farms, 89% of which have no access to irrigation. But, since she bought an irrigation pump, her family is no longer dependent on unpredictable rainfall and her crop yields have more than doubled. Now she can look forward to two harvests each year and she has already recouped the cost of buying the pump from her first additional harvest.
I'm
restoring
self-sufficiency
Joseph is a mechanic who installs basic household water pumps and repairs more complex community water pumps. DFID estimates that as many as a third of Malawi's community water points are non-functional at any given time and, by using his skills to bring them back into use, Joseph is improving health, increasing life expectancy and making his community more independent and self-sufficient.
I'm
improving
children's health
Maria used to be a midwife, but realised that a lack of clean water was one of the main causes of infant mortality. Now Maria runs her own business repairing broken community water pumps and restoring clean, safe water to the mothers and children that need it most. She also sells water filters and offers a range of other services to the other communities in her area.
I'm
assuring
pump reliability
Enelsi and her family live in a village where their community pump, after many years of service, had ceased to function. Fortunately there was a mechanic in their area who not only fixed their pump, but also offered them an ongoing maintenance contract. Now everyone in Enelsi's village pays a small amount to use the pump, secure in the knowledge that it will be regularly maintained and always in service.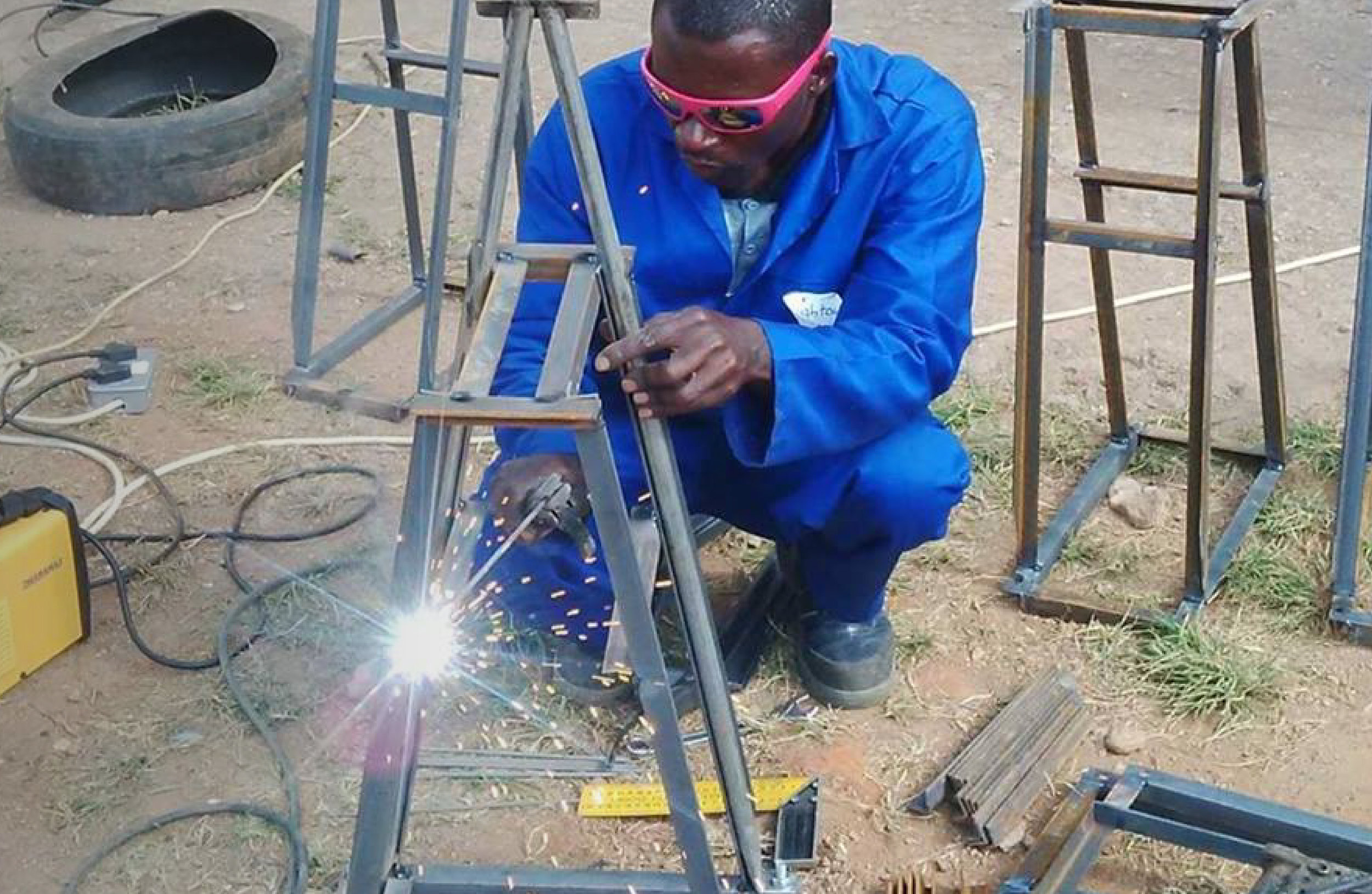 I'm
creating
a supply chain
Key to the success of any new business is access to a reliable and affordable supply chain. Brighton is based in Kasungu, but the low-tech household and irrigation water pumps he makes are sold by well diggers and area mechanics all over Malawi's Central Region. As their businesses grow, his business grows and together they are creating a supply network that is financially independent of outside help or dependent on outside assistance.
Malawi's small-scale farmers know they need to regularly water their crops, but the treadle pump Memory and her husband were given just wasn't suited to their needs; the water pressure was hard to control and they couldn't use it to water their seedlings. So she used their savings to buy a locally made rope and washer pump which not only increased their productivity, it recouped its cost within a year.
I'm
investing
in the future
Elizabeth's nearest water pump used to be 500 metres away and she walked there six times each day, 365 days a year, just to fetch the minimum amount of water needed by her family. But, since she bought a household pump, clean safe water is right outside her door. Now she can keep her cooking utensils clean, her children can wash their hands whenever they need to and she is pleased to share her pump with six other families living close by.
Going forward
Over the next three years: this programme will expand across three Districts in the Central Region, partnering with seed and fertiliser distributors among others, to give farmers access to a package of resources and advice that will boost productivity and increase resilience. Reaching in excess of 25,000 farmers and improving the lives of up to 400,000 people.
Follow the link below to download posters of our entrepreneurs and customers.