Presentations & Reports
Find out more about the water challenge in Malawi, as well as related issues including hygiene and sanitation, affecting millions of people, particularly those living in rural areas.
 
Download the Self-Supply Overview
Posters & Flyers
Spread the word about Beyond Water with a series of informative posters, detailing the impact the programme has had on Maria, Brighton, Joseph, Elizabeth, Memory and Enelsi.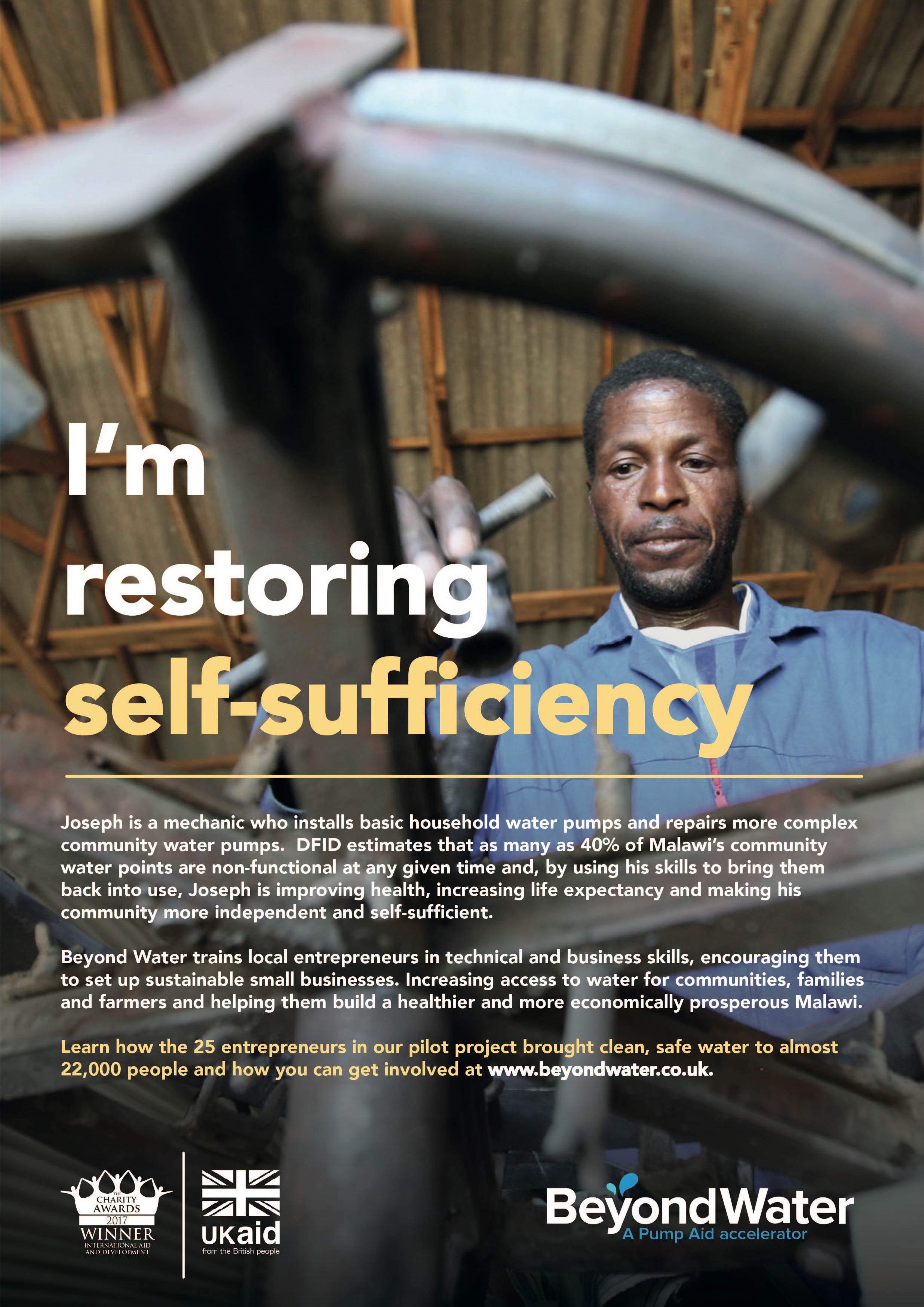 External Statistics and Resources
We've collected a selection of reports from global organisations such as UNICEF, WHO, UNESCO and the World Economic Forum. If you are a university student interested in learning more about the Beyond Water programme, or are looking for more statistics on self-supply for a project, please get in touch with our team.
The United Nations World Water Development Report (UNESCO, 2016)
Gender and water, sanitation and hygiene(WASH) (UNICEF)
The UN World Water Development Report 2015, Water for a Sustainable World
WWDR3: Water in a Changing World (2009)
Water, Sanitation and Hygiene (UNICEF, 2003)
10 facts on climate change and health (WHO, 2012)
The Human Cost Of Weather Related Disasters (UNISDR, 1995-2015)
Human Development Report (UNDP, 2006)
4th edition of the UN World Water Development Report (WWDR4)
(UNESCO)
Global Risks 2015 (World Economic Forum, 2015)
Drought Facts (FAO, 2013)
UN-Water Global Analysis and Assessment of Sanitation and Drinking-Water (GLAAS, 2017)